What's New
Kay, I hope you have a fantastic day!! Happy birthday!!
I always knew you were a firecracker! Hope your birthday is a great one!
HAVE A FUN DAY ON YOUR BIRTHDAY. . BOB HAYES
Hi Mary Gail. Thinking of you on your birthday.
Have a happy day on the 21st!!
Many wishes for a happy birthday, Dick, and a shout out to Deanna.
Happy birthday to you Phil. Take it easy in the cold weather.
Lorriane was a good gal and I enjoyed her- we met in the fifth grade , when some of Franklin kids went to Arnold School. then we all went to Franklin in the sixth grade.She had an early marriage and very long one
She was talented. I feel so bad for each one we lose, there have been so many and so many lately. I was gld dI could be at her visitation.Time has flown so fast! love, Peggy
I remember some of those plays we were in, Was it Thimble Theater?
did you ever hear Pete go tweet tweet tweet on his piccolo? No! Wiget I remember you love Gremlo-- wasm't it fun! I am sure you know, if not- Peggy Jo Brainerd Buchwald- happy new year

Marshalltown High School Class of 1958
A new announcement has been added to the homepage:
Lee Garrett -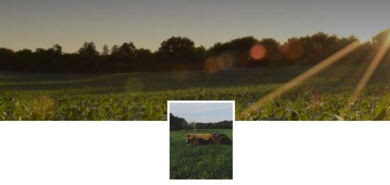 More…style="width: 603px; height: 226px;" width="458" />
In Memory - Lee Garrett April 22, 1940 - December 17, 2018
Lee Garrett, age 78, of rural Albion, passed away in the comfort of his home on the night of Monday, December 17th, in care of the Iowa River Hospice, surrounded by his family.
Funeral services will be held at 10:30 a.m. Friday, December 21st, at the Mitchell Family Funeral Home. He will be laid to rest in the Riverside Cemetery. Visitation will be held from 5-7:00 p.m. Thursday at the funeral home. Memorials will be directed to the family to be designated later to the Iowa State Fair, at his request. For condolences, please visit www.mitchellfh.com. Ph. 641-844-1234.
Born Lee Elmer Garrett on April 22nd, 1940, in Iowa City, he was the son of Raymond and Esther (Mommer) Garrett. He was blessed with his aunts, Martha Mommer and Delores Oltfer, being a part of his upbringing and raising.
On August 20th, 1960, he was united in marriage to the love of his life, Jean Eichorn, in Marshalltown. They made their home on Summit Street in Marshalltown until moving north near Albion in 1973. Lee was a farmer, machine assembler at Fisher Controls for 38 years and owned and operated Pork and More Catering alongside Jean in Albion. He was a man of strong work ethic but gave freely of the rewards that followed.
Lee was a proud member of the UAW local #893, Marshall County Pork Producers (serving as President, vice-president and treasurer), and the Albion Volunteer Fire Department (past treasurer). He loved to tell stories relating to experiences in life, playing craps at the casino, watching the Hawkeyes, farming, watching NASCAR and most precious was time with his family. Until this past year, he and Jean attended every Iowa State Fair since they married. His life was devoted to making even the most simple activities fun. Hard days of chopping wood lead to hot-dog roasts and hot chocolate and mundane became extraordinary. One of the most rewarding experiences in his life was when he and Jean tended to the needs of those affected by Hurricane Katrina as part of the Habitat for Humanity program.
Left to cherish his memory are Jean, his loving wife of 58 years, children- Denise Bacon of Marshalltown and Linda (David) Kuhl of Beaman; grandchildren- Amanda Tuttle of Girdwood, Alaska, Travis Storjohann of Marshalltown, Susie (Bryan) Fiscus of Granger, IN, Tommy Kuhl of Gladbrook and Benjamin (Lindsay) Kuhl of Conrad, his nieces and nephews- Esther Betts, Dan Anderson, Jeri Lavender, Dennis Anderson and Rick Anderson, sister-in-law Barb Garrett of Marshalltown and many other family and friends.
In death, Lee rejoined his son Mark, parents Raymond and Esther, brothers Delbert and Howard, sister Pat (Fred) Anderson, niece Terri, great-nephews Matt, James and Josh Lavender and his best friend, Lodi Whitmore.