Marshalltown

High School




Class of 1958
ANNOUNCEMENTS
PLEASE LOG IN TO VIEW ALL THE OPTIONS AVAILABLE TO THE SITE USER
It would be of great help to the class site administrators if you would occasionally go to www.marshalltownhighschool58.com and log in to your Edit Contact Info page. Check your contact information and verify the accuracy of your Email Address, Mailing Address and Phone Number. You can locate this page by going to the left hand naviagion under MEMBER FUNCTIONS and clicking on "Edit Profile."
If you have changed your email address and not updated your Contact Info for some time, you may have permanent delivery failure of messages. To correct this, log in with your old email address and password and follow the instructions to correct permanent email delivery failure. If you have forgotten either your old email address or password, contact bev@sitesandsounds.com.
Thank you.
To date there have been
254,637
hits on our home page
In Memory of Lorraine Coulter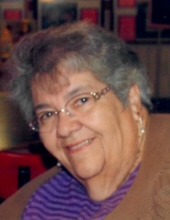 Lorraine Coulter, 78, of Melbourne, passed away peacefully Thursday, January 24, 2019 at the Israel Family Hospice House in Ames.

Funeral services for Lorraine will be held on Thursday, January 31, 2019 at 2:00 p.m. at the Mitchell Family Funeral Home in Marshalltown and family has requested casual dress. Visitation will be on Wednesday, January 30 from 5:00 p.m. until 7:00 p.m. also at the funeral home. In lieu of flowers, memorials may be directed to either the Animal Rescue League in Marshalltown or to the Israel Family Hospice House in Ames. For more information or to send a condolence, please visit www.mitchellfh.com or call 641-844-1234. Mitchell Family Funeral Home is caring for Lorraine and her family.

Lorraine Kuhleman was born on June 2, 1940 in Marshalltown to Elwood and Doris A. Fanton Kuhleman. She attended and graduated from Marshalltown High School in 1958. On January 29, 1957, Lorraine was united in marriage to Bob Coulter in Aledo, Illinois. They lived their married lives together in Melbourne. Lorraine had worked for Fisher Control as an inspector for twenty seven years before retirement in 1999. She enjoyed playing the organ, crafts, cooking, spending weekends at Holiday Lake and trips to Branson and was a member of the Red Hat Society. She was also a huge animal lover, especially with dogs and cats and helping those in need. Above all else, Lorraine's biggest joy was her family, especially her children and grandchildren.

Lorraine is survived by her loving husband of 62 years, Bob. Children: Cindy Coulter of Melbourne, Rob (Karen) Coulter of Melbourne, Lenny (Steph) Coulter of Marshalltown and Jamie (April) Coulter of Melbourne. She is also survived by her grandchildren: Ben (Rachel) and Bridget (Dylan Diveney) Coulter, Carson and Caiden Wobeter, and Logan, Luke and Lawson Coulter and two great grandchildren: Ezra and Liam. She is also survived by her sister-in-law Betty Wehrman and many nieces and nephews.

Lorraine is preceded in death by her parents Elwood and Doris, mother-in-law Mabel, father-in- law Leonard, her sister Patty Andrews and her brother-in-law Lester Wehrman.

Take a stroll back to our teenage years: http://safeshare.tv/w/ FEDEwZHZXu
Remembering our Class of 1958
50th Class Reunion!
TOP 10 REASONS we are happy we attended!!!
**We did laugh, cry and reminisce with some of our OLDEST friends.
**We didn't care how old we were.
**Thrilled to see classmates even if it was their first reunion.
**We definitely rekindled and began new relationships.
**Expressed positive experiences we had in high
school, letting people know, everyday things
people did, some people carried in their hearts
for 50 years and had a chance to tell them.
**After 50 years, everyone looked wonderful.
**THE COMMITTEE WAS HUMBLED BY THE TURN OUT**
**Our reunion WAS full of jovial reminiscing.
**The class picture turned out GREAT!!
**AREN'T YOU GLAD YOU CAME!!!!!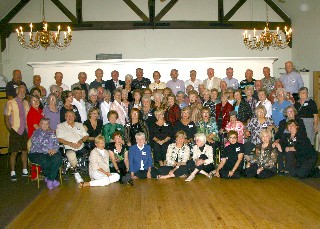 50-Year Class Reunion Picture
Seated on floor L-R: Mary Gail Noid, Donna Fugate, Janet Rogers, Deanna Dobson, Mary Pattie, Kaylene Gallentine, Renie Gummert, JoAnn Ritland
Row 1 chairs: Kay Richeson, Lonny Poland, Susan Smith, Roberta Hodgdon, Ann McGregor, Sharon Miller, Darlene Kruse, Janice Harvey, Donna Burgess, Sandra Spencer, Marilyn Kneeland
Row 2: Peggy Brainerd, Doris Borton, Martha Ward, Stan Wooster, Kay Meldahl, Pat Twedt, Zelda Dannen, Marilyn Reisinger, Linda Lamer, Linda Momberg, Sandy Glans, Maris Colllins, Judy Weaver, Bev Benson, Marcia Davenport, Jeannie Cook, Joan Robertson, Bonnie Burnham, Sharon Ness, Karen Kralik
Row 3: Pat Barker, Nancy Yeager (behind Peggy), Lee Willim, Avonelle Smith, Dick Horton, Jean Peak (behind Stan), Dave Drew, Betty Pritchett (behind Linda Momberg), Jane Lynch, Ron D'Orazio, John Strever, Bev Wilcox, David Hemphill, Mimi Wolfe, Penny Proctor, Bob Mason, Dave Thomas
Row 4: Gary McCormack, Lenoard Schnathorst, Pat Dyrland, Richard Loney, Hal Loney, Gary Loney, Nancy Thomas, Dick Rhiner, Herb Long, Terry Wehrman, Dale Burkheimer, Nile Brennecke, Tim Merrill, Hoot Niederhauser, Mike Brimmer, Burris Workman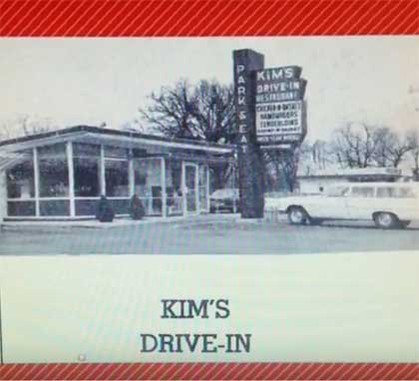 Thanks to Jan Pagel (1970), Diana Spick (1970), and Tracy Makler (1978)
for this YouTube video of old town Marshalltown.
Click on the picture to play the video.
(Clicking on this link opens a new page!)
School Hymn
Through the years at our MHS,
Red and blue will proudly fly;
And the spirit of it lingers
As each year goes by.
Many happy times together
Spent in perfect harmony
All these memories we will cherish
MHS of thee.
Lyrics by Marilyn Lawrence
Music by Armon Adams
Friends of the Class of 1958
If you're not from our class, but are a friend to the Class of '58 and would like to be added,
please select 'Contact Us' to send us your name, including maiden if applicable, along
with your senior class year and/or your class connection and we'll add you to the list.
Guest members are listed separately at the end of the Classmates page.
PRIVACY NOTICE: All contact information (address, phone number, e-mail address) entered into this website
will be kept confidential. It will not be shared or distributed. Your contact information is private:
your street address, e-mail address, and phone number cannot be seen by the classmates unless you
grant permission on your Profile. When someone clicks on your name, the only contact information they
will see is your city and state and whatever information about yourself you choose to put on your Profile.
Unless you explicitly grant your permission, your email address is not visible, although an email can be
sent to you using the contact box at the bottom of your Profile page. Note, however, if you send a message
to someone through their Profile page, the Classmate will see your email address so that they can respond.
You may choose to have your profile visible only to logged in classmates by checkmarking the Profile Visibility box.<