Parade and City Tour
Two new Marshalltown school buses were our parade vehicles for the
Oktemberfest parade. The parade started at our old high school, now a junior
high school, and went down Main Street.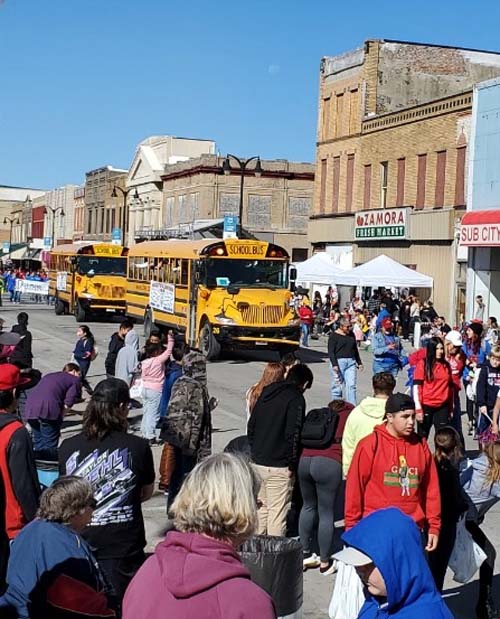 A lot of area people showed up for the parade.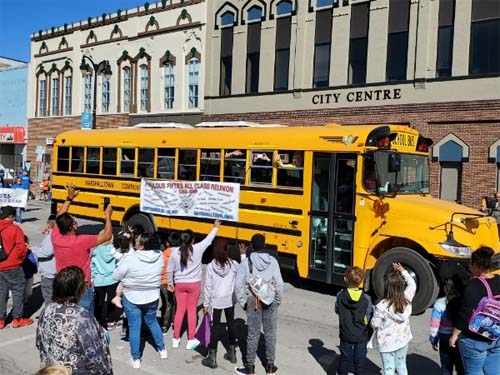 We waved back.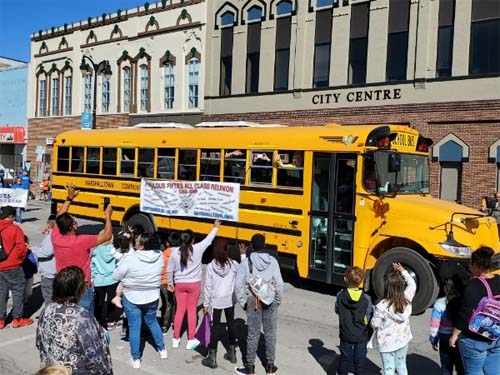 This was the first time a decade of classes had a reunion. We got much publicity in
the newspaper, plus airtime.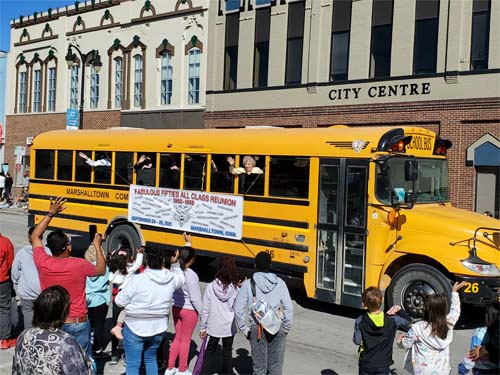 Do you like the bus banner we designed?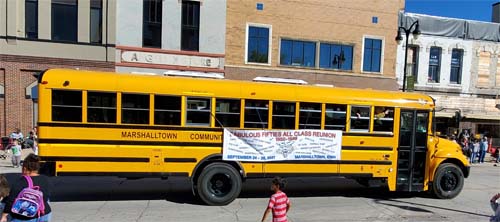 Click here to watch Video of our buses in parade.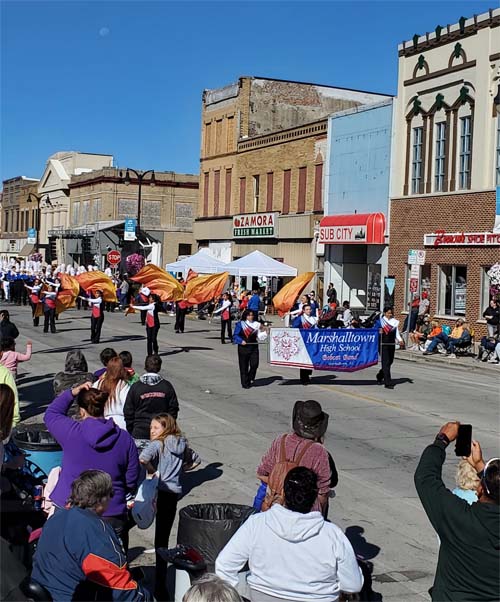 MHS band.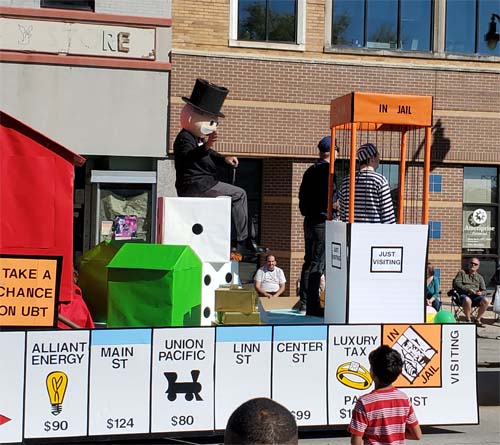 This float was pretty neat.
After Taylor's Maid-Rites, we took a city tour with Andrew Potter
(Chamber of Commerce) as our guide.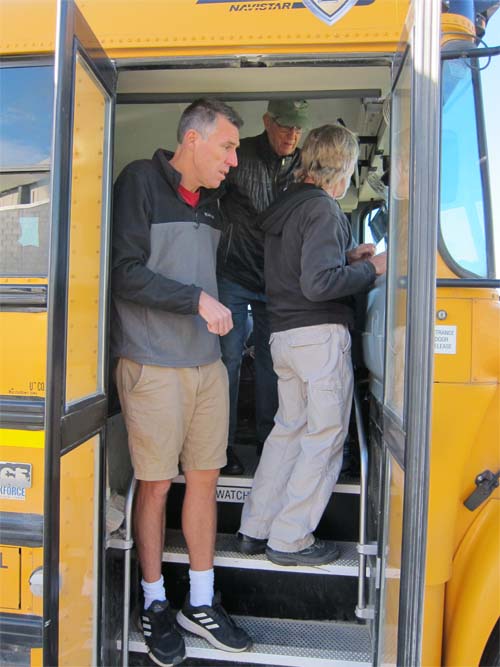 Andrew Potter has been our go to city contact for the past year and provided many
kinds of support and help to make our event a success. Thank you Andrew!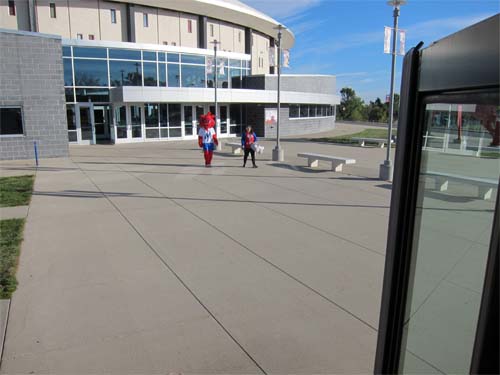 We had a nice send-off for the city tour.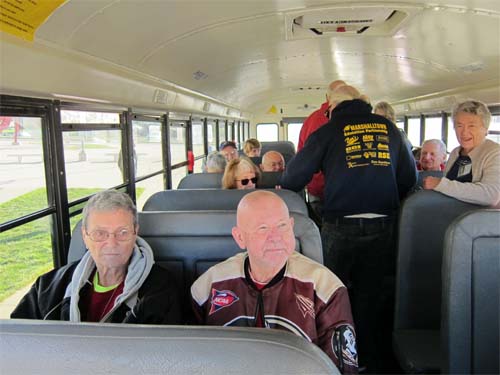 Boarding the bus for the city tour.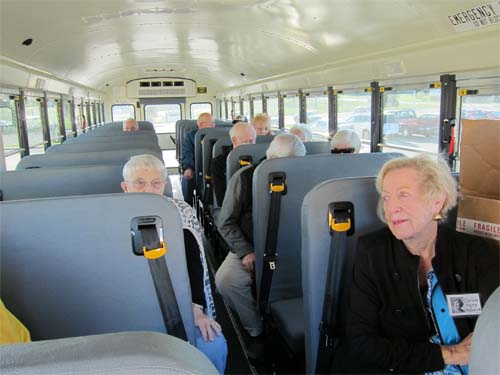 Buses with seat belts and air conditioning!

Ready to go. Peggy Brainerd Buchwald '58 and Bob Norris '58 in picture.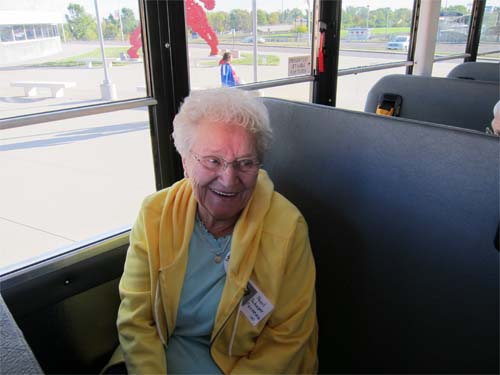 It was a pleasure to get to know Pearl Schaper Ferneau. She represented the class
of 1950.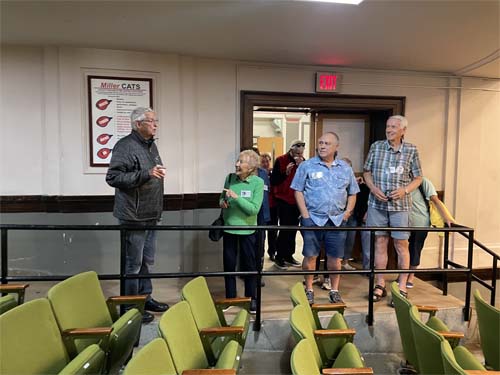 Remember the auditorium at the old high school?