Marshalltown

High School




Class of 1958
ANNOUNCEMENTS
In Memory - Jerry Waltemeyer 1940 - 2017
Jerry Waltemeyer
Born: March 6, 1940
Died: November 5, 2017
Jerry "JW" Duane Waltemeyer, 77, of State Center, passed away on Sunday, November 5, 2017 at Methodist Medical Center in Des Moines.
Memorial services for Jerry will be held on Friday, November 10, 2017 at 7:30 p.m. at the Mitchell Family Funeral Home in Marshalltown. Visitation will be prior; starting at 6:00 p.m. Memorials may be directed to the family. For more information or to send a condolence, please visit www.mitchellfh.com or call 641-844-1234. Mitchell Family Funeral Home is caring for Jerry and his family.
Jerry Waltemeyer was born on March 6, 1940 in Marshalltown to Mansel Deloss otherwise known as "M.D." or "Curly" and Francis Evelyn Nipper Waltemeyer. He graduated from Marshalltown High School in 1958 and later went to Marshalltown Community College. Jerry had previously been married to Marilynn Trieber and they had four children together. He later was united in marriage to Patricia Davis on May 1, 1975 in Marshalltown. Jerry was mostly self-employed, working on cars and trucks, corn dryers, junking and pallets. He had worked at Paul's Farm Supply and later retired from Burke in Nevada, Iowa. After retiring, he continued operating his business; JW Company in Marshalltown. Jerry enjoyed coon hunting, going down to Colony, Missouri where he had a building at the flea market and was known as "The Hillbilly" and was also an avid reader. He loved to go fishing with his friends and family, especially going with his son and two grandsons. Jerry's children and grandchildren meant the world to him.
Jerry is survived by his wife of 42 years, Patricia and their son Jeremy Waltemeyer of State Center and his grandchildren: Jessica, Grace, Jonathan and Jacob Waltemeyer all of Collins. He is also survived by his children from his marriage to Marilynn: Kelly Waltemeyer of Fort Myers, Florida, Kristy Meyers of Salida, Louisiana, Julie Austin of Provo, Utah and David Waltemeyer of Fort Myers, Florida as well as his sister Janice Snyder of Dunbar. Many friends will miss Jerry, especially the children that would refer to him as "grandpa", "dad" and "tin man".
Jerry is preceded in death by his son Justin Waltemeyer, parents Curley and Evelyn, brother in law Robert Snyder Sr. and an unborn grandchild.
********************
One of our classmates shared this website for Rock 'n Roll Dance Show Medley. See it
To date there have been
202,172
hits on our home page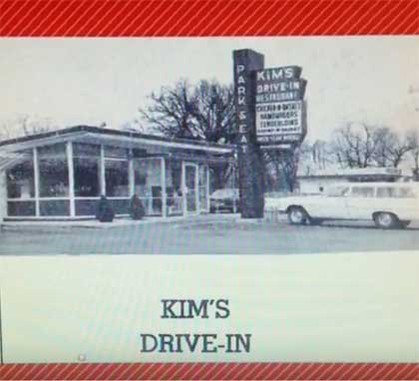 Thanks to Jan Pagel (1970), Diana Spick (1970), and Tracy Makler (1978) for this YouTube video of old town Marshalltown. Click on the picture to play the video.
(Clicking on this link opens a new page!)
School Hymn
Through the years at our MHS,
Red and blue will proudly fly;
And the spirit of it lingers
As each year goes by.
Many happy times together
Spent in perfect harmony
All these memories we will cherish
MHS of thee.
Lyrics by Marilyn Lawrence
Music by Armon Adams
Friends of the Class of 1958
If you're not from our class, but are a friend to the Class of '58 and would like to be added, please select 'Contact Us' to send us your name, including maiden if applicable, along with your senior class year and/or your class connection and we'll add you to the list. Guest members are listed separately at the end of the Classmates page.
PRIVACY NOTICE: All contact information (address, phone number, e-mail address) entered into this website will be kept confidential. It will not be shared or distributed. Your contact information is private: your street address, e-mail address, and phone number cannot be seen by the classmates unless you grant permission on your Profile. When someone clicks on your name, the only contact information they will see is your city and state and whatever information about yourself you choose to put on your Profile. Unless you explicitly grant your permission, your email address is not visible, although an email can be sent to you using the contact box at the bottom of your Profile page. Note, however, if you send a message to someone through their Profile page, the Classmate will see your email address so that they can respond. You may choose to have your profile visible only to logged in classmates by checkmarking the Profile Visibility box.<