Marshalltown

High School




Class of 1958
ANNOUNCEMENTS
In Memory of Jerrie McElroy Southard
Jerrie joined up in heaven the night of September 11th, 2020, in Detroit Lakes, Minnesota, under the care of her son.
Private services will be held at a later date.
Jerrie was born the youngest of six children to Claire McElroy. She graduated from Marshalltown High School and attended MCC later in life. She was mother to Michael, Michelle, Robin, Scott, Brent, Christopher and to all their friends. She enjoyed watching her Chiefs play, spending time with her grandchildren and snuggling with her animals.
Left to cherish her memory are Brent and Kelly Southard, Scott Waage (Kim, Andy, Kendra) Katie Kempf, Karly Woehlk, Justin Zitzow, Faron, Jacob, Jace and Devvon. As well as many, many great grandchildren.
Preceded in death she joins her siblings, the love of her life Rex Strickland; Children: Michelle, Robin, and Christopher.
(Reprinted from Marshalltown Times Republican)
In Memory of Terry Wehrman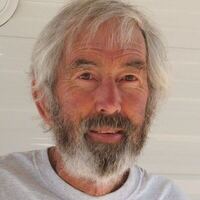 Terry Joe Wehrman was born to Erma and Joe Wehrman in 1940 in Marshalltown, Iowa. He died of complications from Parkinson's Disease on August 31 in Lander with his wife and several friends by his side.
Terry graduated from Marshalltown High School in 1958 and received a bachelor's degree in psychology from Iowa State University in 1963. He then went through officer training for the U.S. Air Force and served from 1963 to 1968 as a navigator for cargo transports. He circumnavigated the globe many times on embassy runs. He told great stories about exploring exotic places. His least favorite part of the job was carrying wounded American soldiers from Vietnam.
On Nov. 11, 1966, in Charleston, S.C., he married Carol Steinmetz, who was serving with the Women's Air Corps. In 1968, they moved back to Marshalltown where they had two children, Sheri and Scott. Terry worked in his father's business, Wehrman Optical, as an optician until his wanderlust took him to Atlantic City, WY, in 1971. He and his wife purchased the Atlantic City Mercantile, a historic saloon. They divorced, and Carol moved the children to California, but Terry continued to bring them to Atlantic City every summer.
In an article in the November 1976 issue of National Geographic about the Outlaw Trail, Robert Redford described Terry as "shy, gentle, and openhearted." Redford said Terry "… acts as city councilman, mailman, cook, father confessor, and keeper of goodwill in Atlantic City." In 1977, he sold the Merc and designed a house on the old Dexter Gold Mill foundation. For the next two years, he built the house. For several years he played stand-up bass and banjo for the Buffalo Chips, a Polish bluegrass band based in Atlantic City.
In December 1984, the National Park Service hired him as a heavy equipment operator, and he and his wife, Marjane Ambler, moved to Yellowstone National Park where they lived year around at Lake Village for nine years. In 1993, he transferred to Mesa Verde National Park. He retired in 1995.
Terry was preceded in death by his parents, his ex-wife Carol Wehrman, and his sister Mary Ellen McLeod. He is survived by his wife Marjane Ambler, his daughter Sheri Daley and her husband Christopher, his son Scott and grandchildren Alexa Wehrman and Sterling Wehrman, his nephew Shan McLeod and wife Betsy and their children, his niece Michelle Lieuallen and her daughter, many of his cousins, and his many friends. A private farewell party is planned.
Donations can be made in Terry's name to either the
Lander Senior Center (which hosts the Parkinson's exercise group)
205 South 10th St.
Lander, Wyoming 82520
OR
Parkinson's of the Rockies
1325 S. Colorado Blvd., Ste. 204B
Denver, CO 80222
In Memory of Kay Thorton Snyder
Kay Ann Snyder, age 80, of Marshalltown, passed away Monday, August 31st, 2020 at her home under the care of Iowa River Hospice. A memorial visitation for Kay will take place on Thursday, September 3rd from 4:00-5:00 P.M. at Mitchell Family Funeral Home. In lieu of flowers, memorials may be directed to Iowa River Hospice. For additional questions or to leave a condolence, please visit www.mitchellfh.com or call 641-844-1234.
Kay was born January 13th, 1940 at home in rural Marshalltown to parents Eldon Thornton and Gwendolyn (Samo) Lacina. She graduated from Marshalltown High School in 1958. Kay was united in marriage to Paul Snyder on September 5th, 1959 at The Little Brown Church in Nashua. She was a wonderful homemaker and excellent cook. Kay was an avid reader and enjoyed doing jigsaw puzzles and crafts, like making birdhouses.
Left to cherish her memory is her husband of almost 61 years, Paul; her son, Ron (Kim) Snyder; 2 grandchildren: Jessi (Cameron) Baethke and Brandon Snyder; siblings Bill Thornton and Vickie Lacina (Dennis Dostal); sisters-in-law Kathy Oetker and Virginia Hoop and many nieces and nephews.
Kay is preceded in death by her parents, Eldon and Gwendolyn; grandparents; nephew Travis Thornton and several aunts and uncles.
Hello 1958 Classmates from admins Bev and JoAnn:
Admins from the MHS classes of the 50s got together to plan a Fabulous 50s! party for next summer, June 25-26, 2021. Each class will plan and have its own get-togethers, other interest events will be planned for anyone to participate, and on Saturday night it will be a big 50s Bash! How about it? Are you in?
Use the Fab 50s! Survey in the navigation links on the left side of this page (or click here) to reply. If you are interested, say YES! We will put you on the Yes/Maybe list and keep you up to date. You can choose to come to any or all events. Or email me with your YES to bev@sitesandsounds.com.
PLEASE LOG IN TO VIEW ALL THE OPTIONS AVAILABLE TO THE SITE USER
It would be of great help to the class site administrators if you would occasionally go to www.marshalltownhighschool58.com and log in to your Edit Contact Info page. Check your contact information and verify the accuracy of your Email Address, Mailing Address and Phone Number. You can locate this page by going to the left hand naviagion under MEMBER FUNCTIONS and clicking on "Edit Profile."
If you have changed your email address and not updated your Contact Info for some time, you may have permanent delivery failure of messages. To correct this, log in with your old email address and password and follow the instructions to correct permanent email delivery failure. If you have forgotten your old email address, contact bev@sitesandsounds.com. If you have forgotten your password, select the forgot password option, or I can give you a new temporary password.
If you do not see "Member Functions" in the left navigation, please log in.
Thank you.
To date there have been
293,491
hits on our home page
Take a stroll back to our teenage years: http://safeshare.tv/w/ FEDEwZHZXu

Thanks to Jan Pagel (1970), Diana Spick (1970), and Tracy Makler (1978)
for this YouTube video of old town Marshalltown.
Click on the picture to play the video.
(Clicking on this link opens a new page!)
School Hymn
Through the years at our MHS,
Red and blue will proudly fly;
And the spirit of it lingers
As each year goes by.
Many happy times together
Spent in perfect harmony
All these memories we will cherish
MHS of thee.
Lyrics by Marilyn Lawrence
Music by Armon Adams
Friends of the Class of 1958
If you're not from our class, but are a friend to the Class of '58 and would like to be added,
please select 'Contact Us' to send us your name, including maiden if applicable, along
with your senior class year and/or your class connection and we'll add you to the list.
Guest members are listed separately at the end of the Classmates page.
PRIVACY NOTICE: All contact information (address, phone number, e-mail address) entered into this website
will be kept confidential. It will not be shared or distributed. Your contact information is private:
your street address, e-mail address, and phone number cannot be seen by the classmates unless you
grant permission on your Profile. When someone clicks on your name, the only contact information they
will see is your city and state and whatever information about yourself you choose to put on your Profile.
Unless you explicitly grant your permission, your email address is not visible, although an email can be
sent to you using the contact box at the bottom of your Profile page. Note, however, if you send a message
to someone through their Profile page, the Classmate will see your email address so that they can respond.
You may choose to have your profile visible only to logged in classmates by checkmarking the Profile Visibility box.<