Marshalltown

High School




Class of 1958
ANNOUNCEMENTS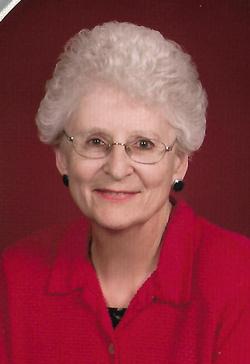 In Memory - Sarah Scheffert Joesting
July 16, 1940 - September 3, 2017
Sarah Joesting, 77, of Marshalltown, Iowa passed away at the Iowa River Hospice Home in Marshalltown, after her sixth bout with cancer, with her loving family by her side.
A celebration of Sarah's life will be at 11:00 a.m. on Thursday, September 7, 2017, at Mitchell family Funeral Home in Marshalltown, Iowa. Visitation will be from 10:00 a.m. until service time at 11:00 a.m. at the Mitchell family Funeral Home in Marshalltown, Iowa. Memorials may be directed to the family to be designated at a later date in a fitting tribute for Sarah. For condolences or questions please visit; www.mitchellfh.com . Mitchell Family Funeral Home is caring for Sarah and her family. Phone 641-844-1234
Sarah was born (along with her twin brother Clarence Neale) on July 16, 1940, in Marshalltown, IA to Elmer August and Laura May (Chase) Scheffert. She spent all her life in Marshalltown, graduating from MHS in 1958. On June 30, 1961, she was united in marriage to Richard Joesting at the Baptist Temple in Marshalltown. They were the parents of a daughter, Robin Noel, and a son, Eric Douglas. She worked as a secretary, bookkeeper and insurance agent for 20 years at Brennecke-Grossman Insurance. She then worked as a secretary and bookkeeper at Welp Harrison Brennecke & Moore Law Firm for 21-1/2 years before retiring in July 2005.
Both Dick and Sarah were active in the Baptist Church. Over the years, Sarah served on the music committee, missions, library, nursery and Deaconess Board. She was a member of the Builders Sunday School Class, as well as the American Baptist Women's group. She played the piano for many soloists, small worship ensembles, and various choirs. She loved to play piano and organ duets with her good friend Marla Grossman. She was blessed with so many Christian friends who had been such an encouragement to her over the years, especially Fred & Beth George with whom their family spent so much time camping with over the years.
Sarah loved to read and had kept track of every book she'd read since 1967. She also loved to work 1000-piece jigsaw puzzles. Most of all, she loved her family dearly and it filled her heart with joy to go to all of her Grandkids many activities.
Left to cherish her memory are her son Eric, 7 grandchildren - Jacob Joesting, Gavin Joesting and Jordan Joesting, Grant (Carrie) Fisher, Chandler Fisher, Cassidy Fisher, Drake Fisher, 2 Great grandsons; Isaac Neel and Blayne Joesting, brothers Robert (Flo) Scheffert and Clarence (Tina) Scheffert, Sister-in-law, Dodie Scheffert, Son in Law Jason Fisher, as well as many nieces, nephews, great nieces and nephews and her beloved cat, Mitzy Marie(Memurs).
In death she has joined her parents, Elmer and May, husband Richard, daughter Robin, brothers Bill Scheffert and Gene Scheffert, and sister-in-law June Scheffert.
The family would like to thank Dr. Pollpeter at the McFarland Clinic in Marshalltown, as well as Dr. Otteman and Dr. Merchant at Bliss Cancer Center in Ames for their excellent care over the years. Also a big thank you to Iowa River Hospice and all their wonderful employees for taking such good care of Sarah, especially Karla Newton for all the home visits and talks and Pastor Harlan Nuss. God Bless you all.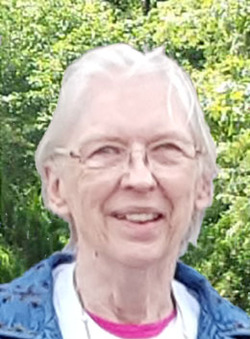 In Memory - Helen Donaldson Fitz
October 6 ,1940 - September 14, 2017
Helen Fitz, 76, of Melbourne, Iowa, passed away on Thursday, September 14, 2017 at the Iowa River Hospice Home in Marshalltown, Iowa.
Born in 1940 at Marshalltown, Helen was daughterof Mickey Donaldson and Irene (Coulter) Bunting. She was raised in Marshalltown and graduated from the Marshalltown School District.
Helen married James B. Fitz (Jim) in the fall of 1959 in Marshalltown. They had four children. She studied and worked as hard at her art as she did to provide great food, a clean home and a thousand other tasks it takes to be a homemaker for six people. Helen often took classes at Fisher Community Center and was a portrait painter using oils, acrylics and watercolor. She enjoyed woodcarving and had some pieces shown at the New York Folk Art Museum in NYC. She also excelled painting ceramics and restoring antique furniture.
Helen was an avid garage saler, looking for antique jewelry and furniture to restore and sell. In addition, she enjoyed spending time visiting with family and friends, reading, cooking and sewing. She was well known for her casseroles, beef stew, chocolate chip cookies, bread, pecan rolls, cranberry salad and many other dishes.
Left to cherish Helen's memory are her children: Michael Fitz, Margaret Nelson, Eric (Pam) Fitz, and Mary Fitz; grandchildren: Grant (Emily) Fitz, Aaron Fitz, Benjamin (Eliza) Fitz, Tom Nelson, Cathy Nelson, Elliott Fitz, Lauren Supak and Miranda Supak; great-grandson, James Richard Fitz; and two brothers, Dan (Penny) Bunting and David (Susan) Donaldson along with several nieces and nephews.
On Thursday she rejoined her husband, Jim Fitz, her mother Irene, stepfather Don Bunting, and younger brother Andrew.
Public visitation for Helen will be held on Monday, September 18, 2017 from 5:00 p.m. - 7:00 p.m. at the Mitchell Family Funeral Home, where her family will be present to greet friends. Memorial contributions may be directed in Helen's name to her family who will be designating between Iowa River Hospice Home and the Fisher Community Center art programs. For further information or to send a condolence please visit www.mitchellfh.com or call 641-844-1234. Mitchell Family Funeral Home in Marshalltown is caring for Helen and her family.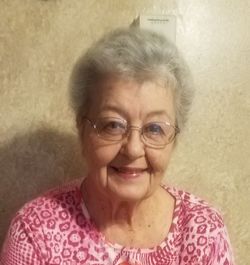 In Memory - Janice Cramer Eggers
May 20, 1940 - July 26, 2017
Janice Eggers, 77, formerly of State Center, Iowa lost her fight to cancer on July 26, 2017 at the Iowa River Hospice Home in Marshalltown.
A Celebration of Life will be held on Sunday, August 6th, 2017 from 1:00 p.m. until 3:00 p.m. at the Mitchell Family Funeral Home, West Marshall Chapel in State Center. Memorials may be directed to the family to be designated at a later date. For condolences or questions, please visit www.mitchellfh.com or call 641-844-1234. Mitchell Family Funeral Home is caring for Janice and her family.
Janice enjoyed her beauty shop, farming, stock car racing, fishing, cooking and crafts. She will be remembered by all for her home-made cooking, laughter, compassion and positive spirit. "She always lit up the room."
Left to cherish her memory are her daughters: Kim Pfantz of State Center, Kaylene (Todd) Jennings of Melbourne and Kristine (Kevin) Holm of Waterloo. She is also survived by her five grandsons, one granddaughter and six great grandchildren.
September is class reunion time for the class of '57!
Anybody from the class of '58 interested in attending our reunion can obtain the necessary forms by contacting me via email. sidney2@q.com
We are celebrating our 60th graduation anniversary Friday and Saturday, September 22 & 23. The American Legion party room and Elmwood Country Club ballroom are the respective locations for the casual events.
The Marshalltown Oktemberfest is also being held the same weekend, there will be several activities to enjoy.
http://www.oktemberfest.com

Larry Ferguson
To date there have been
195,420
hits on our home page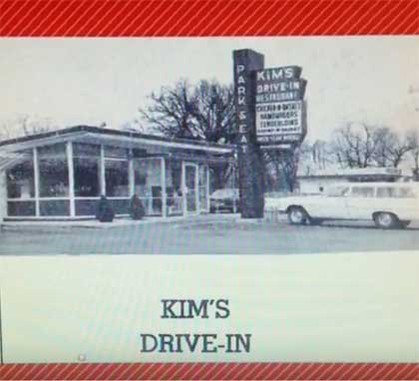 Thanks to Jan Pagel (1970), Diana Spick (1970), and Tracy Makler (1978) for this YouTube video of old town Marshalltown. Click on the picture to play the video.
(Clicking on this link opens a new page!)
School Hymn
Through the years at our MHS,
Red and blue will proudly fly;
And the spirit of it lingers
As each year goes by.
Many happy times together
Spent in perfect harmony
All these memories we will cherish
MHS of thee.
Lyrics by Marilyn Lawrence
Music by Armon Adams
Friends of the Class of 1958
If you're not from our class, but are a friend to the Class of '58 and would like to be added, please select 'Contact Us' to send us your name, including maiden if applicable, along with your senior class year and/or your class connection and we'll add you to the list. Guest members are listed separately at the end of the Classmates page.
PRIVACY NOTICE: All contact information (address, phone number, e-mail address) entered into this website will be kept confidential. It will not be shared or distributed. Your contact information is private: your street address, e-mail address, and phone number cannot be seen by the classmates unless you grant permission on your Profile. When someone clicks on your name, the only contact information they will see is your city and state and whatever information about yourself you choose to put on your Profile. Unless you explicitly grant your permission, your email address is not visible, although an email can be sent to you using the contact box at the bottom of your Profile page. Note, however, if you send a message to someone through their Profile page, the Classmate will see your email address so that they can respond. You may choose to have your profile visible only to logged in classmates by checkmarking the Profile Visibility box.<